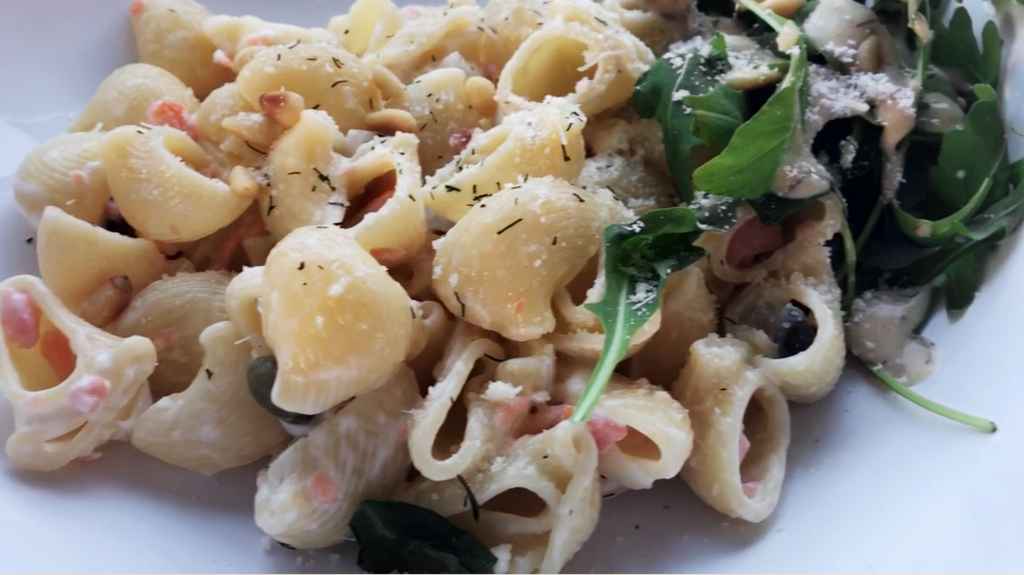 We received the recipe for this smoked salmon pasta with capers from a Proef Zuid-Afrika friend because it pairs so well with Cape Fern's Sauvignon Blanc. Deliciously fresh with creme fraiche, dill and roasted pine nuts and prepared in no time! View or read below how to prepare this delicious dish yourself.
Instructions
View the video for a simplified easy to follow version of the instructions below.

Ingredients (serves 4)
300 gram Pipe Rigate pasta
200 gram smoked salmon in thin slivers
200 gram creme fraiche
2 table spoon capers
1 big white onion
1 clove of garlic
100 gram Parmesan cheese
50 gram arugula
25 gram roasted pine nuts
Dill to taste
Honey-mustard dressing to taste
Cook 300 grams of Pipe Rigate according to recipe on the box.
Cut the onion and garlic in small pieces and sweat it in some olive oil.
Add 200 grams think sliced smoked salmon.
Softly sear for about 5 minutes.
Add 200 grams creme fraiche and 2 table spoons of capers and stir to heat.
Serve a portion on a plate and sprinkle with some dill, parmesan cheese and roasted pine nuts to taste and add the arugula on the side.
Finally add some honey-mustard dressing to taste.
Baie maklik, baie lekker!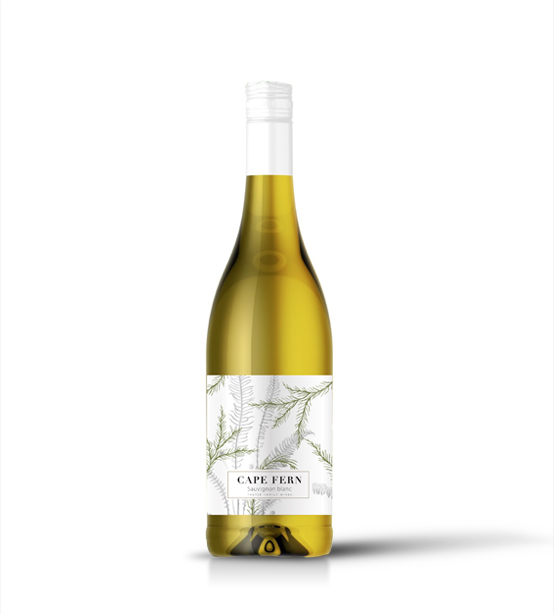 TASTIEST WITH
CAPE FERN SAUVIGNON BLANC 2017

Salmon and Sauvignon Blanc almost always go well together and the one from Cape Fern even inspired this dish. Deliciously fresh.
View this product