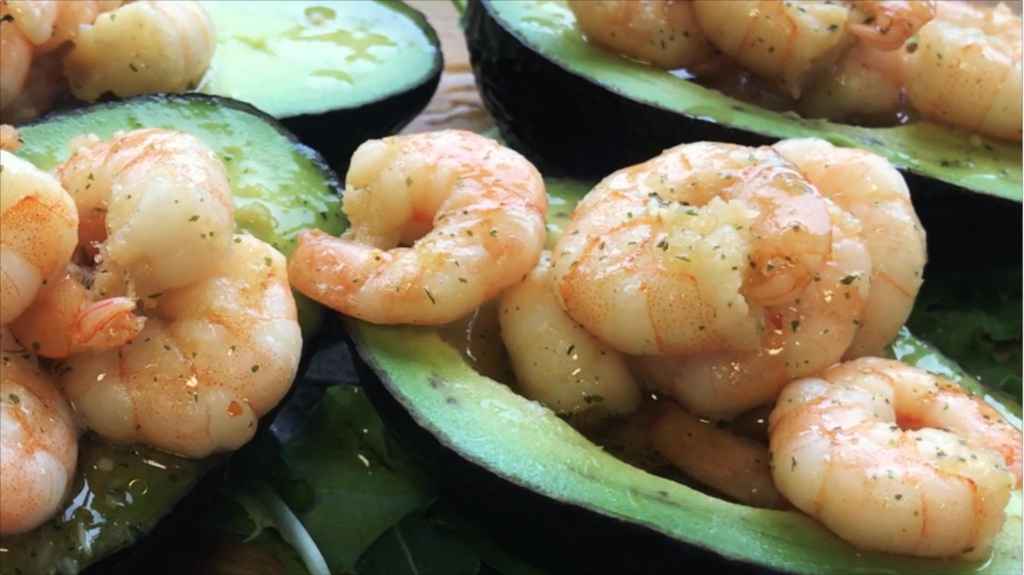 Avocado with garlic shrimp is a South African dish loved by many for its unexpected combination of flavours. The creaminess of the avocado combined with the salty, garlic marinated shrimp is a treat for the tastebuds. A well known dish in the coastal area of South Africa. All the flavours presented here are best combined with the 2015 Sauvignon Blanc of the Imbuko line.
Instructions
View the video for a simplified easy to follow version of the instructions below.
Ingredients (serves 2)
2 ripe avocados

(Tip: the bigger the better, but make sure they're ripe)

200 gram pealed shrimp
2 tablespoons of olive oil
2 cloves of garlic
1 tablespoon of soy sauce
1 tablespoon of chili sauce
pepper, salt & oregano herbs
Mix the shrimp with the olive oil, garlic, soy and chili sauce. Marinate for 10 minutes.
Half the avocados and then remove the pit.

(Tip: if the pit is small, you can enlarge the hole with a teaspoon for more room for the shrimp)

Wok the shrimp 1 minute in a hot pan and add salt, pepper and oregano for taste.
Place the shrimp in both halves of the avocados.
Sprinkle the whole with the residue to add flavour.
Baie maklik, baie lekker!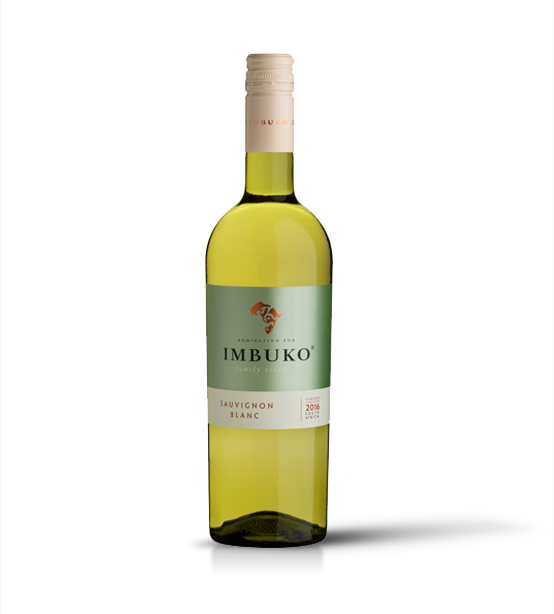 TASTIEST WITH
IMBUKO SAUVIGNON BLANC
Shrimp are in general best paired with white wine; the same applies here. This dish goes perfectly with the 2015 Sauvignon Blanc by Imbuko, a summer dish at its best but delicious all year round.
View this product