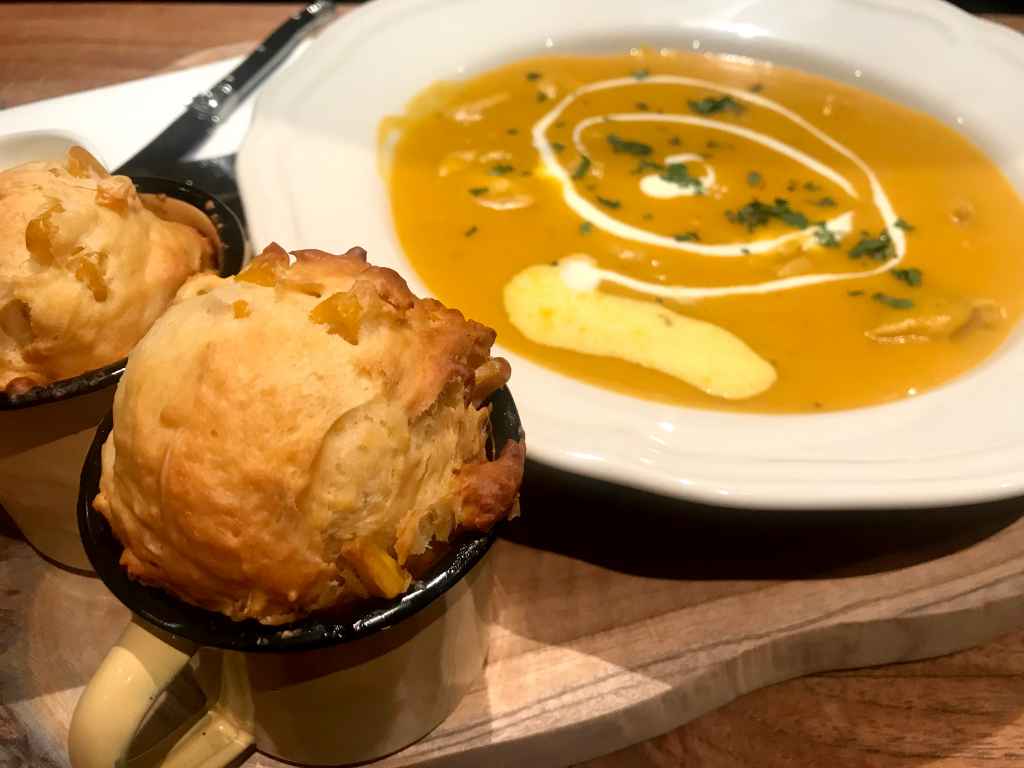 Butternut soup with cornbread muffins is a true South African dish! In South-Africa the last months of the year are very hot because it's summer then, but still this warming wintery dish is popular during the festive season. It is creamy and full and with the use of curry powder and turmeric just a little bit spiced-up. A perfect dish to warm up with during our cold december days, especially in combination with the lightly sweet cornbread muffins and a good cold glas of Jacaranda's Chenin Blanc.
Instructions
View the video for a simplified easy to follow version of the instructions below.
Cornbread Muffins
Start with the cornbread muffins so they can go in the oven while you make the soup
Mix all ingredients (flour, corn, yogurt, condensed milk, eggs, salt) into a dough.
Coat a muffin baking tin with at least 12 molds with butter.
Then scoop the dough into the baking tins. Not too full because it rises
Bake the cornbread muffins for 45 minutes in a preheated oven at 150 C.
If the muffins are slightly brown, they're done!
Butternut soup
Peel and cut 1 butternut squash into cubes.
Shred the 2 onions.
Cut the 2 potatoes into cubes.
Cut the apple into cubes.
Cut and roast the chicken thighs into bite-sized pieces.
Heat 2 tbsp butter in a deep pan and fry the onions first.
Add the butternut squash, potato, apple, flour, curry, turmeric, sugar, salt and pepper while stirring.
Mix the whole thoroughly.
Then add the coconut milk and the chicken broth.
Boil this for about 20 minutes at high temperature. Tip; prick a fork in one of the pumpkin cubes, if it's soft it's ready.
Remove the whole from the heat source and puree until a creamy whole.
Then add the chicken thighs.
Serve with a dash of cooking cream and coriander.
Ingredients
 (serves 5)
Cornbread muffins
500 gram self-raising flour
450 gram canned corn
250 gram plain yogurt
400 gram condensed milk
2 large eggs
1 tablespoon salt
butter
Butternut soup
1 butternut squash
2 onions
2 potatoes
1 green apple
1 tablespoon curry powder
1 tablespoon turmeric powder
2 teaspoon sugar
2 tablespoon flour
250 ml coconut milk
2 chicken thighs
1 l chicken broth
1 teaspoon salt
1 teaspoon pepper
2 tablespoon butter
dash of cooking cream
chopped coriander (for garnish)
Baie maklik, baie lekker!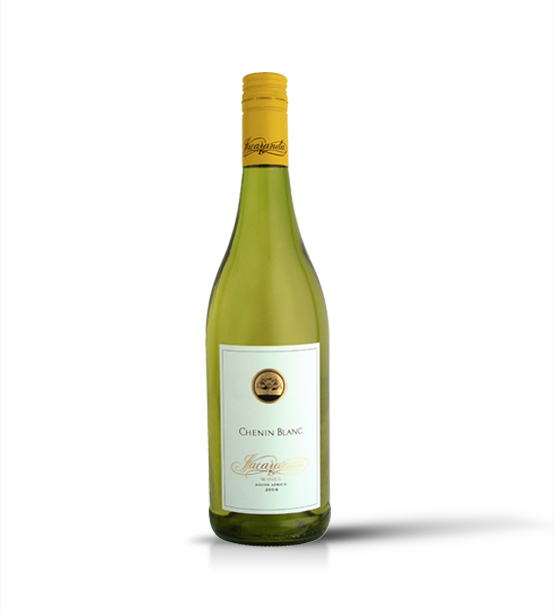 TASTIEST WITH
JACARANDA CHENIN BLANC
Pumpkin combines best with a crisp white wine, and according to us Jacaranda's Chenin Blanc with her fresh zesty flavours is the perfect counterpart for this creamy butternut squash soup with slightly sweet cornbread muffins.
View this product